To this day, a Laguiole en Aubrac is made using the true art of knife making in the traditional forges in the heart of romantic France. More than 100 and sometimes up to 200 work steps are necessary until the excellent steel and the natural materials become a real Laguiole pocket knife that already has a long history behind it. Even if Laguiole itself is not a protected brand name, but rather a generic name, only the originals testify to the outstanding quality for which the French pocket knife is valued worldwide.
A Laguiole-en-Aubrac knife is deeply rooted in the craft tradition of blacksmithing and brings you a piece of the French art of living. Where quality, durability and sharpness come together so remarkably, something unique is created. Just like with a Laguiole en Aubrac, which you can discover exclusively in our online shop.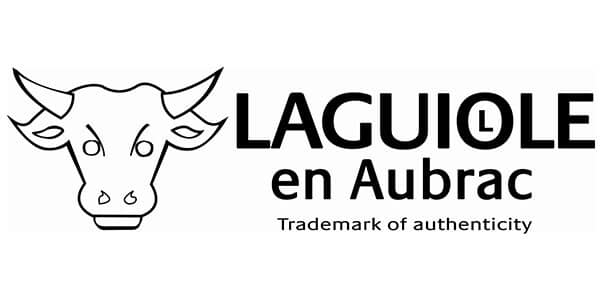 Laguiole pocket knife at Messervertrieb Rottner
Tradition and innovation are also very important to us and are part of our corporate culture. At Messervertrieb Rottner, we are now in the 4th generation to offer knives and cutlery that impress with the highest quality. We carry a large selection of selected products from the Solingen forges and have expanded our range to include exceptional pieces such as a Laguiole en Aubrac. The world-famous knife from Laguiole en Aubrac convinced us right away with its outstanding quality, special functionality and rustic look. With a comparatively longer and slimmer Laguiole pocket knife, all elements simply harmonize perfectly with each other. Let yourself be inspired by a Laguiole en Aubrac.
The story behind the Laguiole en Aubrac
Many years ago, the Laguiole en Aubrac was invented in Aubrac in southern France, more precisely in the small village of Laguiole, and since then it has stood for the incomparable art of blacksmithing in France. But how did this happen? Merchants once brought the Navaja pocket knife to the village and presented it to the local cutler, Pierre-Jean Calmels. He quickly recognized the potential of the handy folding knife in contrast to the daggers that had previously dominated. Calmels began to optimize the pocket knife and revised the mechanism - the birth of the Laguiole en Aubrac that would conquer the whole world.
In order to preserve the tradition of craftsmanship, young knife makers founded the Forge de Laguiole manufactory in Laguiole in the mid-1980s and produce high-quality Laguiole pocket knives under the protected quality mark Laguiole Origine Guarantee (LOG for short) in manual work steps using traditional manufacturing methods.
A Laguiole en Aubrac is characterized by its characteristic shape, which is significantly longer and narrower than a conventional pocket knife. The handle, which is made of different materials such as natural wood, is reminiscent of a woman's leg. Knife lovers will quickly recognize the exquisite filing technique on the back of the blade and spring, which is considered the signature of the knife maker showing that the knife was made by him. This makes each knife unique. There is also a small bee on the mechanism. It symbolizes craftsmanship, attention to detail and a legend associated with Napoleon Bonaparte. The ornament of the bee embodies both the aesthetic beauty and the functional importance of this cultural heritage.
This is what you can expect from a Laguiole en Aubrac
A Laguiole pocket knife is created in finely coordinated work steps, which ensures exclusive quality and durability. The blade of a Laguiole en Aubrac was once made of carbon steel, then made of A440 steel and is now made in the Forge de Laguiole factory from specially developed T12 steel, which has excellent edge retention and hardness, does not allow any rust and is easy to sharpen.
Cow horns were used for the handle at the beginning of the production of the Laguiole en Aubrac. The more modern Laguiole en Aubrac has a handle made of exquisite precious woods or innovative materials such as aluminium, silver and Damascus steel.
A special feature of the Laguiole pocket knife is that in its original version there was no built-in lock and there was no stop pin. Instead, a slipjoint spring comes into play, which is why it's important to carefully close a Laguiole pocket knife after each use. Also, remember that you are buying a Laguiole knife that does not have perfect centering or standard blades. Instead, you acquire a piece of living tradition in knife making.
Every Laguiole-en-Aubrac knife comes with a lifetime guarantee and you can access the repair service if necessary. In addition, each Laguiole en Aubrac comes with the manufacturer's official authenticity card.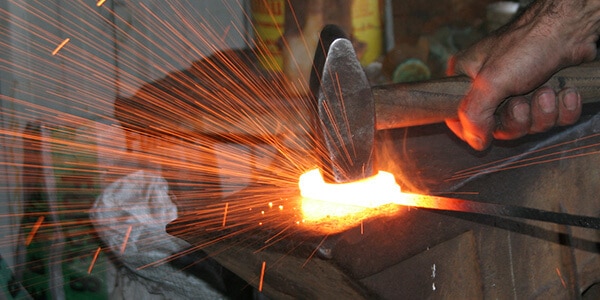 Laguiole Aubrac – a fine selection at Messervertrieb Rottner
A Laguiole en Aubrac, marked with the unmistakable sign of the bull's head, is ideal as a noble gift for a special occasion. Or you can treat yourself to a universal and reliable companion with a quality pocket knife from Laguiole Aubrac.
In addition to a traditional Laguiole en Aubrac, we have fine premium knives from Solingen in our range ready for you, which are made with real craftsmanship, sometimes in combination with modern techniques. Here's how you can find us Professional kitchen knife from Solingen or high-quality hunting knives from Solingen, all of which meet the highest standards. You can decide for yourself which knife you choose.
We would be happy to advise you personally on your selection.
Good to know: In addition to first-class knives, we also offer imaginative ones kitchen gifts as well as various Knife sharpener and knife care.
From a goods value of 50 € we will ship your order free of charge within Germany. We organize the speedy transport with our logistics partner DHL within 2 to 4 working days. You can also collect your Laguiole en Aubrac personally from our showroom in Solingen. We offer you different in the online shop payment options, including secure purchase on account.
If you have any questions about a Laguiole en Aubrac or would like personal advice, please do not hesitate to contact us Contact up to us. We are competent for your request.