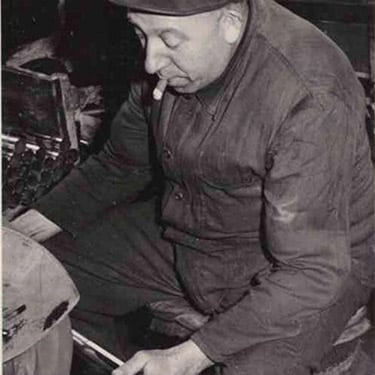 1st generation - Karl Rottner 1939
Grinder at various Solingen cutlery manufacturers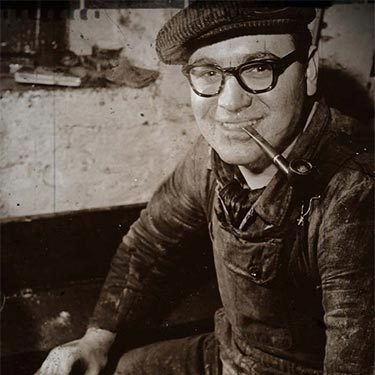 2nd generation - Kurt Rottner 1973
Grinder at various Solingen cutlery manufacturers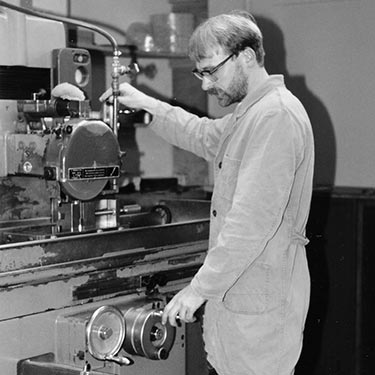 3rd generation - Peter Rottner 1994
Toolmaker for suppliers to the cutlery industry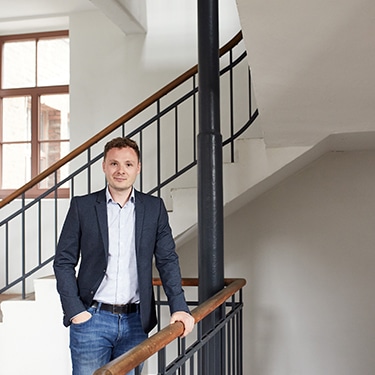 4th generation - Niklas Rottner 2015
Founder and owner of Messervertrieb Rottner
Our promise to you
Knife sales Rottner stands for the best quality cutlery from Solingen. No matter whether you are a hobby chef, hunter or outdoor fan, everyone should find what they are looking for thanks to our diverse range of knives. Please do not hesitate to contact us if you have individual requests. We are in close contact with many knife manufacturers from Solingen, so that we can find a solution together!
How it all started
It started with a few old knives from various Solingen knife manufacturers that my grandfather gave me in the hope that I could use them to improve my pocket money. My grandfather (Kurt Rottner can be seen in the picture above) was a grinder at various knife manufacturers such as Puma, RSG and Wüsthof. I found it interesting how my grandpa explained to me how complex it was to make a real Solingen knife. I was enthusiastic about the passion with which he explained to me the individual steps that a knife has to go through in order to be of such high quality in the end. I ended up selling my grandfather's old knives through my father's Ebay account. After a short time all knives were sold, so I looked for a way to get new knives. I asked knife manufacturers in Solingen whether it was possible to sell their products. The Solingen companies reacted very openly and gave me their permission to sell their products. After this success, shortly after graduating from high school in 2015, I founded my own company, Messervertrieb Rottner. I had finally achieved my goal. I managed to share the passion that is in handcrafted Solingen knives with people from all over the world. During my training as an industrial clerk, I tried to expand my company by agreeing with other Solingen companies to sell their products. After my apprenticeship, I was able to dedicate myself wholeheartedly to my company again. With the help of the Solingen advertising agency Aweos, I created this online shop in which a lot of effort was put in order to be able to offer my customers an optimal shopping experience.
thanksgiving
I would like to thank my grandpa in particular, who lovingly taught me the passion for knives and the history of Solingen cutlery. A big thank you also goes to my father, who actively supported me in all my projects and of course I would also like to thank you as a potential customer who helps to preserve this longstanding tradition.
Many Thanks!
Niklas Rottner