Tomato knife
When cutting tomatoes, especially into thin, smooth slices, you often run into problems when using a normal kitchen knife. The smoothly ground blade likes to slide off the smooth surface of the tomato. Or the tomato may be crushed by the pressure when cutting into it. The
Tomato knife
prevents these problems due to its specially designed design. In contrast to conventional knives, its cutting edge has a fine saw toothing that takes a foothold in the tomato skin and cuts it through without great pressure and thus without crushing the tomato. Of course that is suitable
Tomato knife
also for cutting other vegetables and fruits. A tomato knife is especially useful when there is a risk of crushing when using a conventional knife.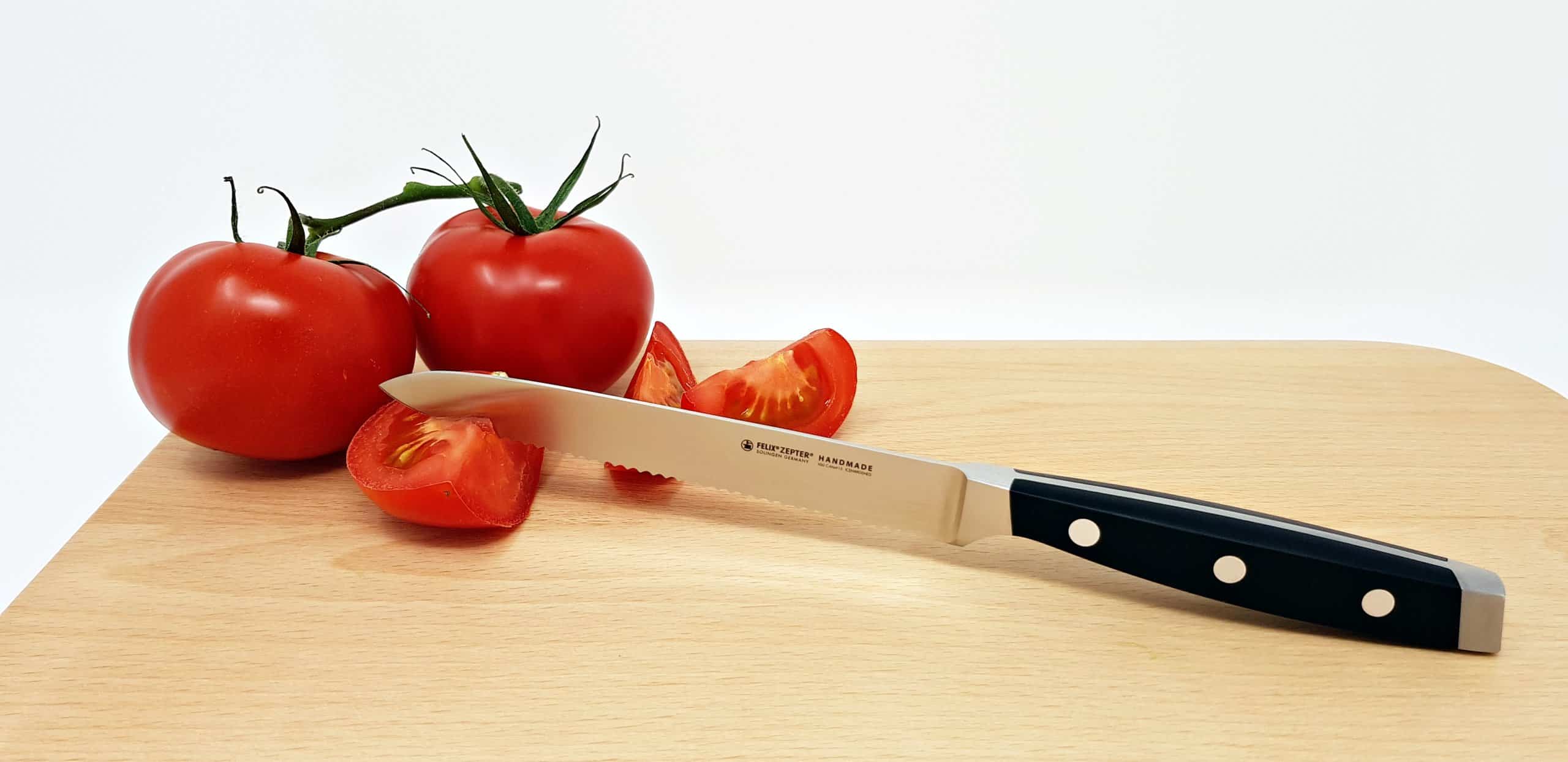 The special touch
The saw teeth on knife blades, known today as serrated edges, were first patented by William Grant in 1930 and later developed into what is known as serrated edges by the Solingen knife manufacturer Franz Güde. He can be found except at the
Tomato knives
also with other knives such as the bread knife. The special cut means that the blade is rarely sharpened. However, if re-sharpening is necessary at some point after long and frequent use, this requires a little more than the simple use of a whetstone or sharpening rod. As we work closely with Solingen knife manufacturers, we will be happy to contact you and ensure that your knife is sharpened again by a professional grinder.
Top quality from Solingen
The online shop of Messervertrieb Rottner offers you an extensive range of high-quality kitchen knives. In which of course a good one
Tomato knife
from Solingen should not be missing.