utility knife
The name "
utility knife"
says it already: this knife can be used almost universally in the kitchen. Use it for cutting fruit and vegetables as well as cold cuts, cheese and smaller portions of meat. The little all-rounder also helps you out in some cases if you lack a special cutting tool in the household, such as when peeling fruit or vegetables or portioning different foods. A preparation knife can help you in many situations in the kitchen.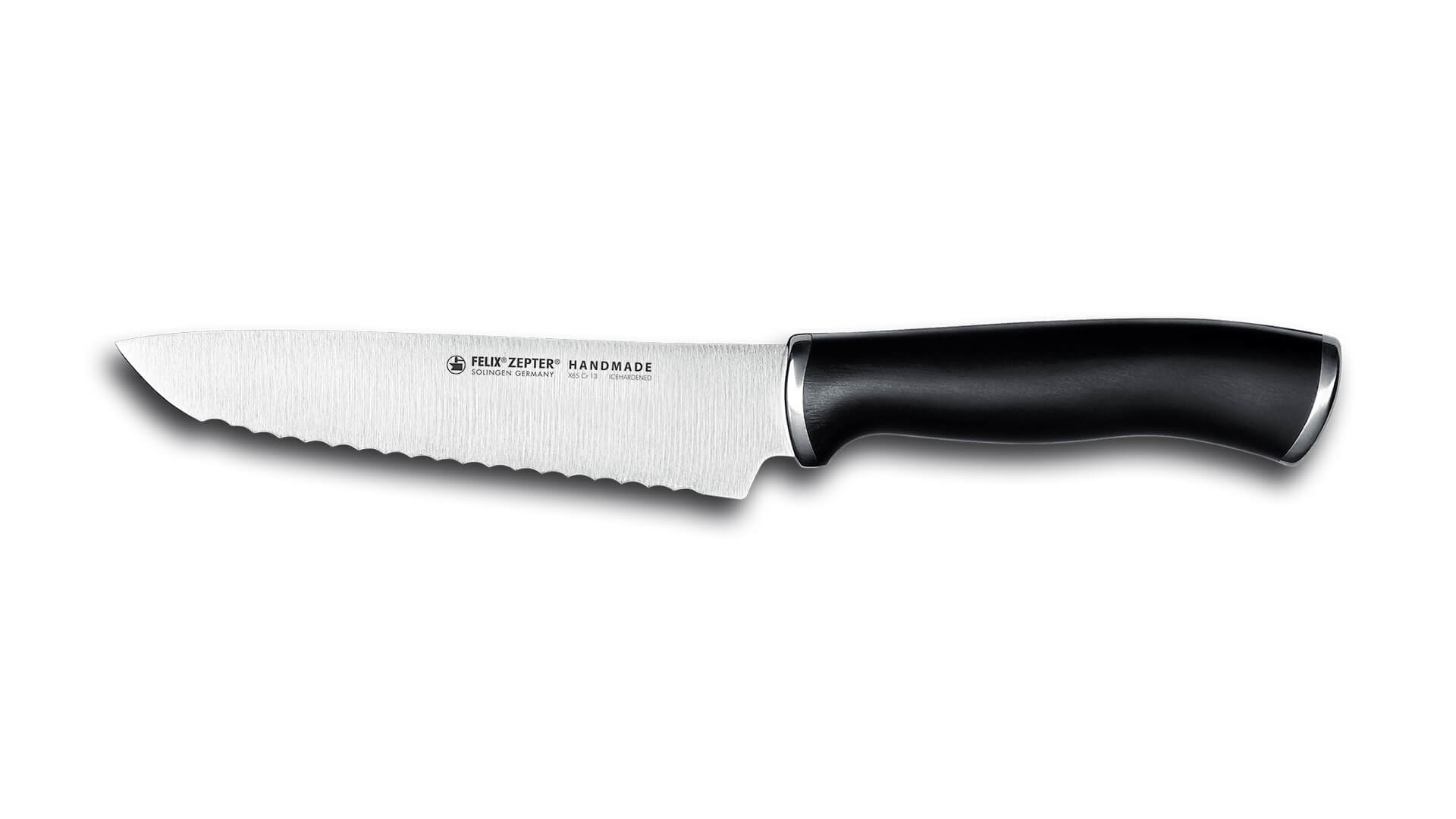 The online shop of Messervertrieb Rottner offers you a wide range
utility knives
from well-known brand manufacturers from Solingen such as Felix or Güde. Whether a blade with a double-sided hollow grind or a serrated serrated edge, you'll find exactly what you're looking for with us. If it is difficult for you to decide which purchase is right for you, please do not hesitate to contact us. We are happy to advise you.
This is what you should pay attention to
Especially with a knife that experience shows is in use as often as that 
utility knife
, robust workmanship and high load capacity are of great importance. The knives that we offer you have blades made of iron-hardened steel. In addition, the knives from Solingen can be re-sharpened without any problems in order to maintain the desired cut resistance in the long term. A knife that is used several times a day over a long period of time should also be easy to maintain. Some
utility knife
from Solingen are therefore also suitable for cleaning in dishwashers. However, warm water and a soft cloth should be used to properly care for a high-quality knife. Even stainless steel can develop rust stains over time if it comes into contact with water for too long and too often. Due to the ideal processing of the blade and handle of the Solingen
utility knife
, however, the care of the blades is particularly easy. With a quality product from a well-known company, you will be satisfied for many years, we can guarantee that. Our recommendations: