Harvest and garden knives
Do you grow your own fruit or vegetables or do you work a lot in the garden at home? In many cases, you need special garden knives to make gardening easier for you. Conventional kitchen knives quickly become dull if you try to use a paring knife to harvest lettuce, for example. The blades then often become jagged and can no longer be sharpened. In addition, you cannot cut the stalk of a vegetable close enough to the ground with a normal blade shape because you cannot use the knife at the right angle. In these cases you will need a special garden and harvest knife.
What makes a harvesting and garden knife special
The Solingen knife manufacturers have perfected the art of cutlery over the last few decades. For this reason, for example, the Otter company, which has existed and produced in the city of blades since 1840, not only manufactures kitchen knives and pocket knives for leisure. Garden and harvest knives are also part of the range of the traditional Solingen company. These knives are characterized by the fact that their special shape makes them particularly suitable for gardening and harvesting. A harvest knife from Solingen has the advantage that the handle is angled. The 90 ° angle enables the blade to be guided close to the ground. Salad, fruit and vegetables can be cut straight to the ground without getting in your own way. Even densely planted or overgrown beds can be processed ideally. Furthermore, the blade is sharpened on both sides so that it can be used by both right-handed and left-handed people.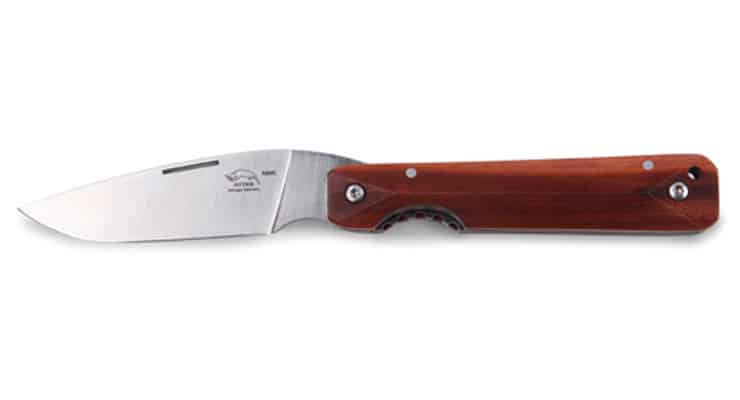 Useful helpers for the garden
A garden stick is also a very helpful tool. The short blade is curved into a sickle shape and is reminiscent of a smaller version of a scythe. With the high-quality blade made of carbon steel, branches and bushes can be cut well without the knife wearing out quickly. The range of the online shop of Messervertrieb Rottner also offers you a harvesting knife from Otter, which combines the blade shape of the conventional harvesting knife with that of a garden stick. This means that you are well prepared for your next work in the garden. Should you have any questions, we will be happy to advise you which garden and harvesting knife is best for your work. Do not hesitate to contact our support. We will take care of your request as soon as possible.